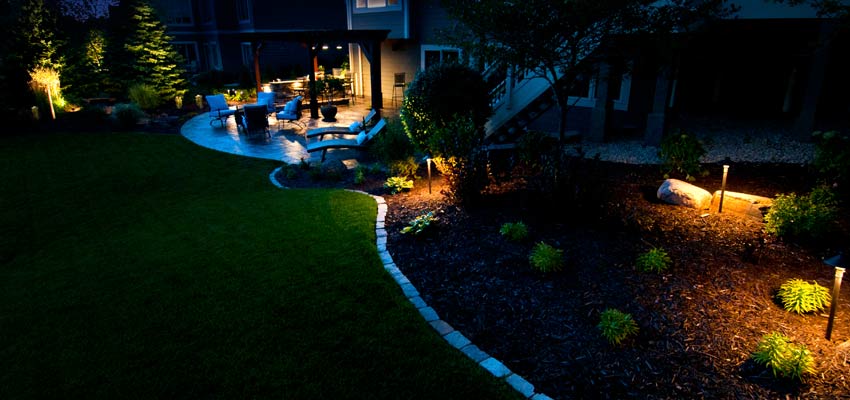 Outdoor Lighting
You recently had your yard landscaped to reflect your own style. You love it, but come nightfall it all becomes invisible. Strategically placed low-voltage lighting can brighten the night and put your landscape on display! Landscape lighting gives you the opportunity to highlight your homes' architectural features and draws attention to your newly installed landscape. MT Carpenter Landscape uses environmentally friendly low-voltage lighting. Low-voltage lighting offers great energy efficiency, has a long life span, and is versatile in its use.
request a quote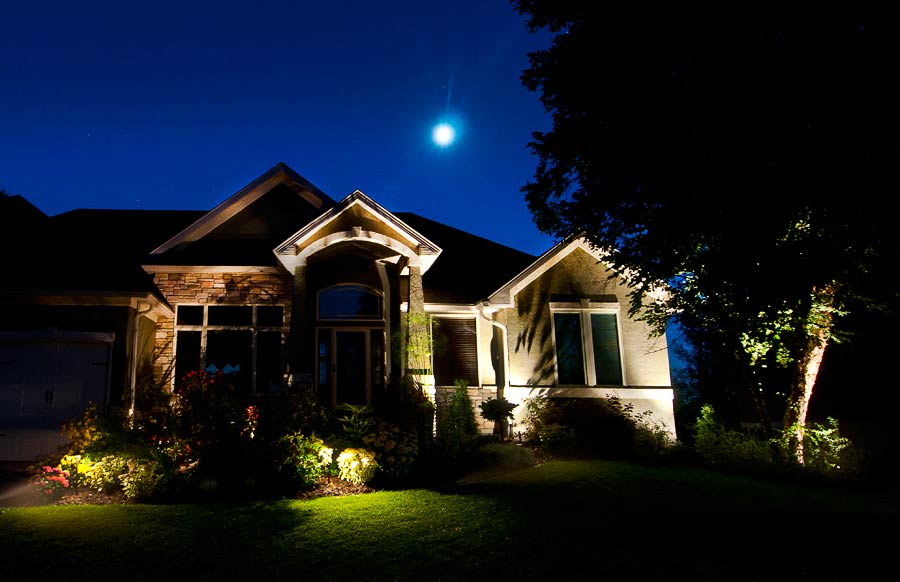 Landscape lighting is a must around walkways, entries to the home, and patios. Illuminating these areas with light provides security from intruders and makes navigating these areas at night a safer process.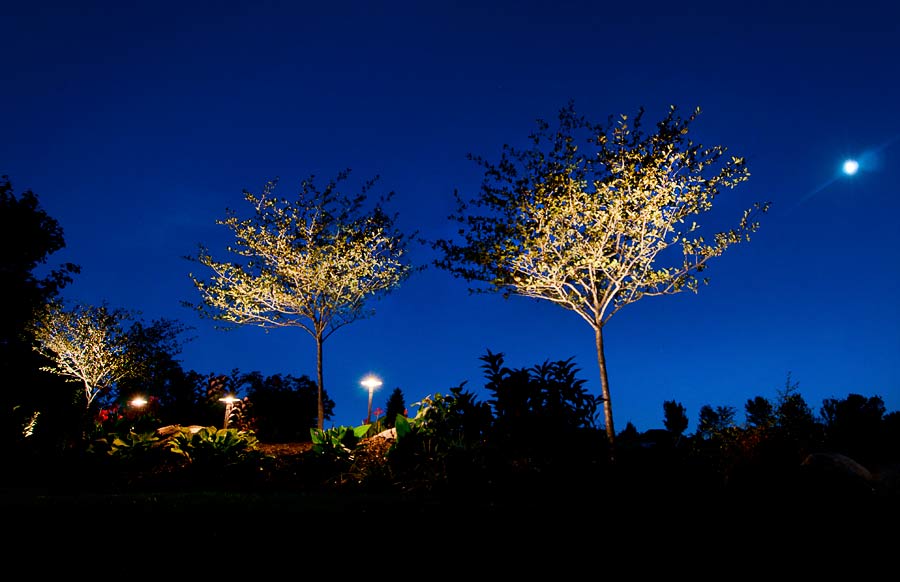 Landscape lighting is a great way to make a statement. Illuminate favorite features of your landscape, such as newly planted trees and shrubs, paver patios or driveways, to enhance the outdoor ambiance of your outdoor space!