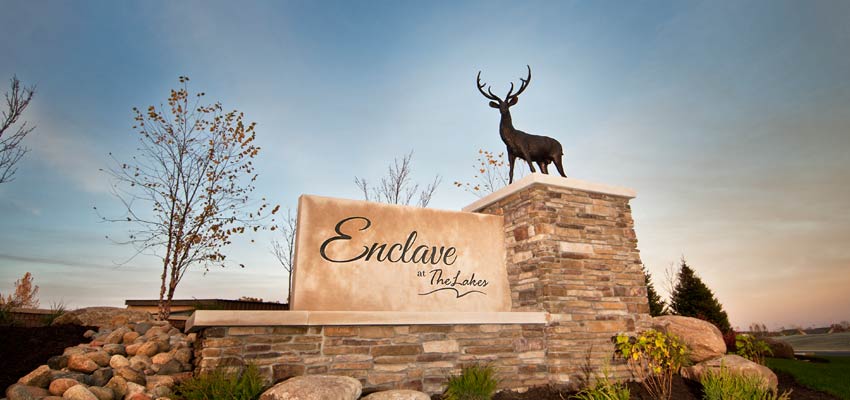 Entrance Signage
MT Carpenter Landscape has the ability to create custom signage that will make your business or development stand out from the rest. Our design team meets with client's onsite to discuss specific build requirements and desired impression. Signs are then rendered using 3D software and presented before they are constructed. Contact us today if you have a business or development in need of signage.
request a quote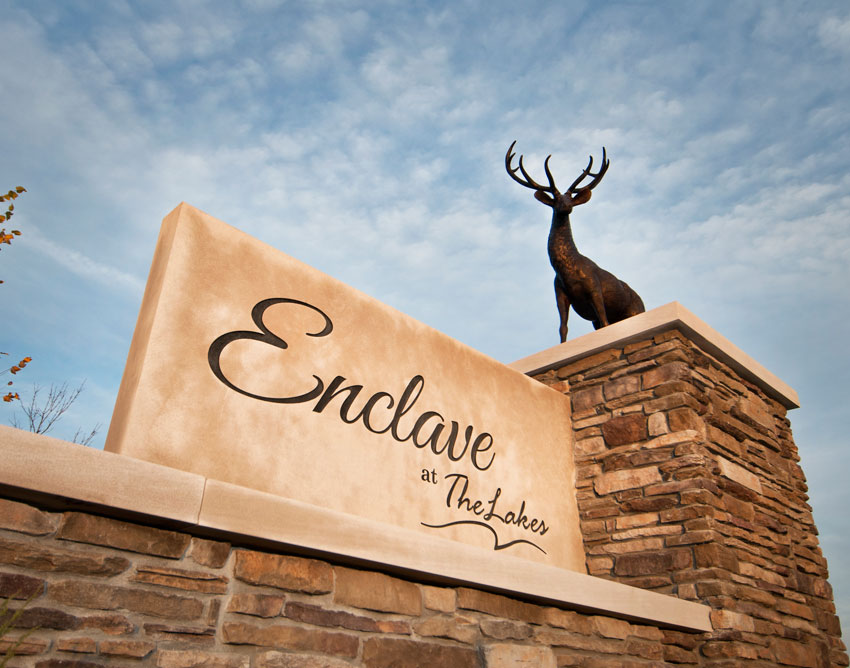 We designed and constructed this entrance sign for a development in Blaine, MN called Enclave at the Lakes. A life-size bronze deer statue stands prominently on top of the sign watching over the area. This statue adds a sense of power and security when entering the development.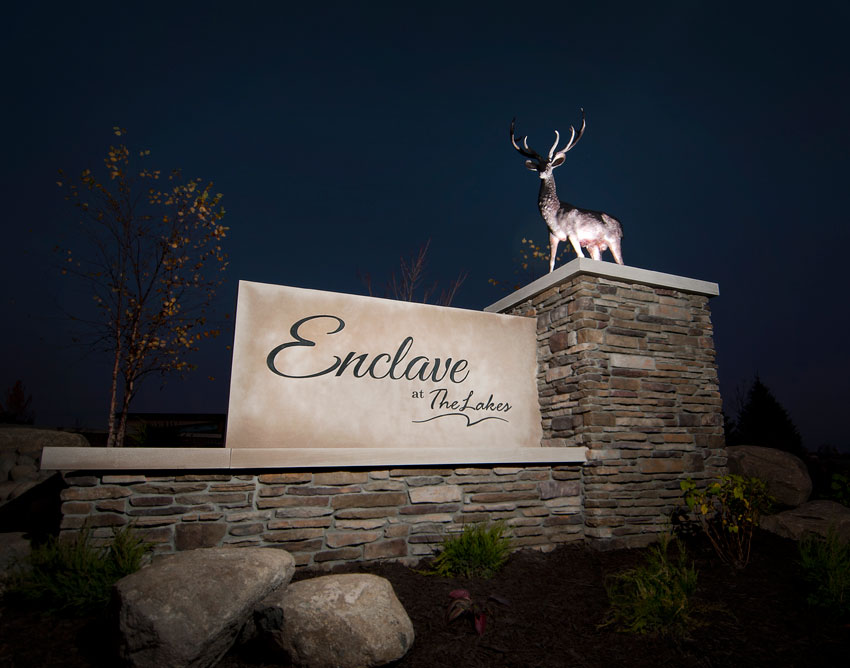 Detailed stonework, elegant type treatments, and low-voltage lighting all compliment the caliber of homes being built here. The entire sign is illuminated at night to accentuate its features. The entrance sign and surrounding landscape also provide screening from a nearby commercial building.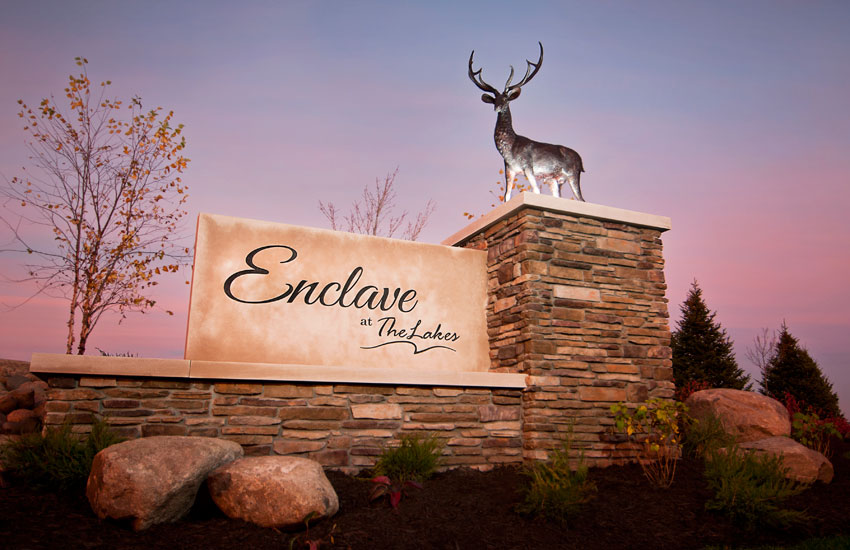 Wagamon Ranch
The Wagamon Ranch entrance sign is finally finished! This magnificent structure has a built-in water feature that cascades down the face of the sign. The water flows through the beautifully landscaped hillside into a pondless collection point. Three majestic bronze horse statues are strategically arranged on a path to imply additional movement. All these different elements come together harmoniously to form this amazing installation.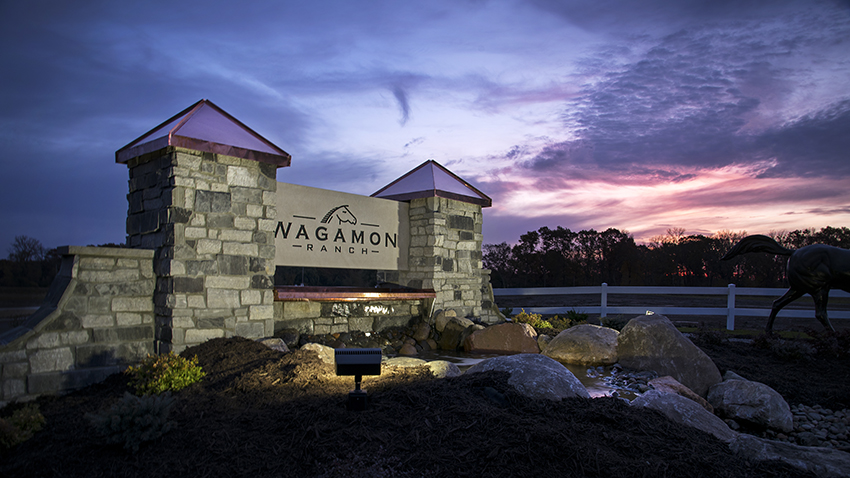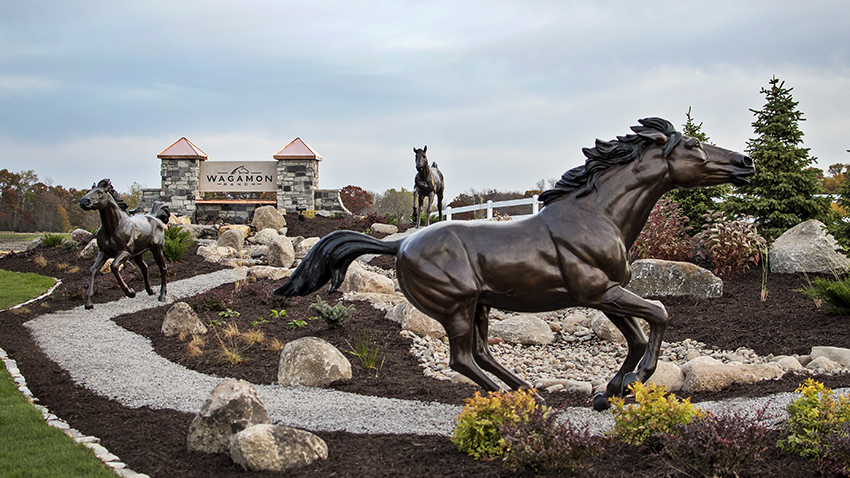 Wagamon Ranch is located in Blaine on Harpers Street North of Main Street. More information at www.wagamonranch.com