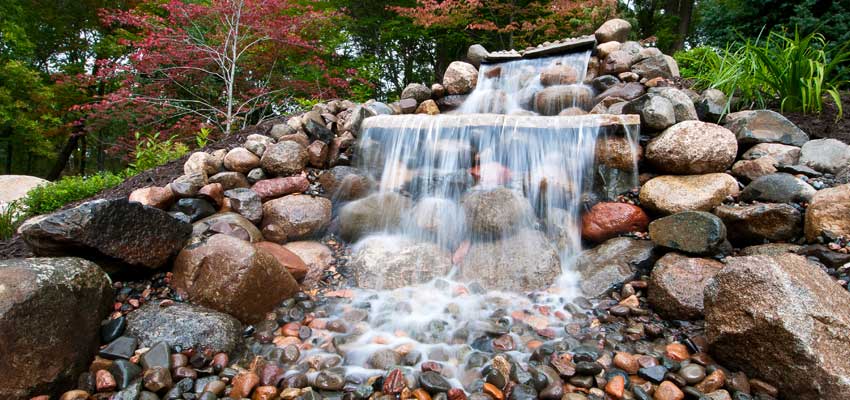 Water Features
Waterfalls, bubbling boulders, and fountains are staple features that instantly add tranquility and value to any landscape. Adding a water feature to your outdoor living area can easily increase your homes overall curb appeal. Almost nothing can compare to the calming factor that a water feature invokes. Water features come in all shapes and sizes. Below are a few water features MT Carpenter has installed in the past. Each one specifically designed to live harmoniously in its setting.
request a quote
Natural Water Features
MT Carpenter Landscape specializes in creating natural water features. These types of features blend in very well with the terrain here in Minnesota. They are usually constructed from fieldstone or limestone boulders. No two are ever the same. Each unique natural water feature is strategically placed within the landscape to achieve the highest level of believability. Great for homes in wooded areas!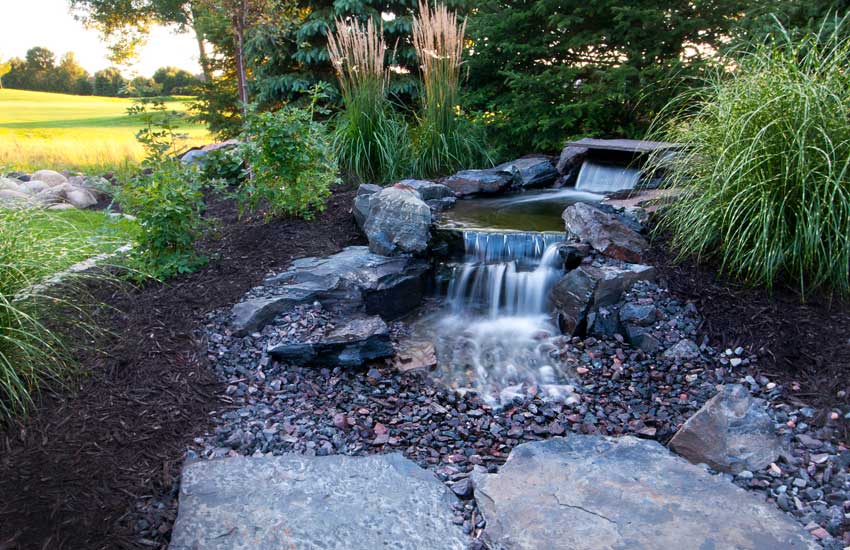 Custom Water Features
While all of our water features are custom, some are more so than others. The water feature below started out as a sketch on a napkin. We worked closely with the client to make sure the end design surpassed all their initial expectations. Our favorite part of this feature is the copper plating, which provides movement, elegance, and continuity to this luxurious landscape.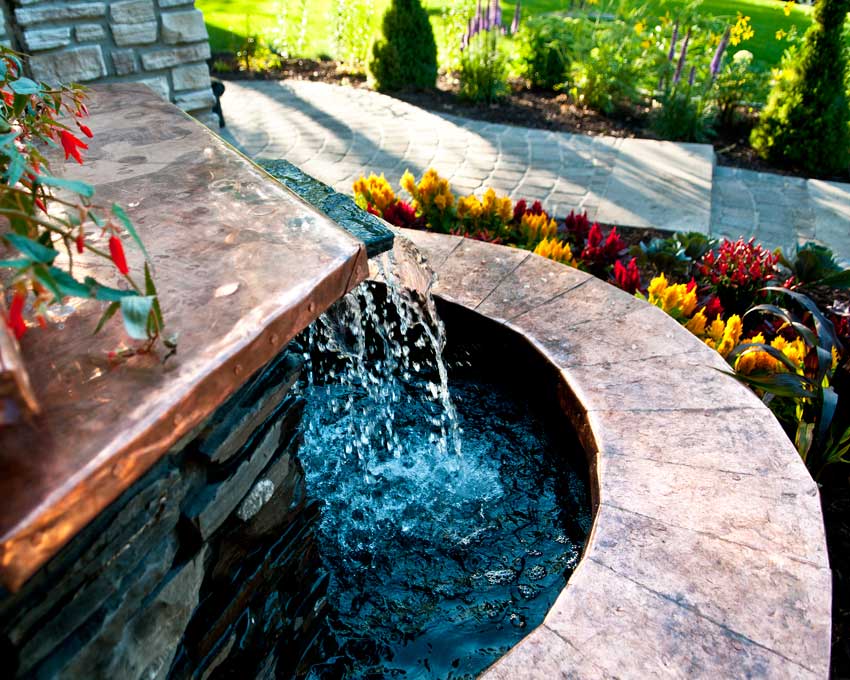 Basalt Columns | Bubbling Water Features
Basalt columns and bubbling boulders are an easy way to add visual interest to your landscape. They are installed quickly and require minimal maintenance. Most can be arranged in different assortments to create a custom look unique to your landscape.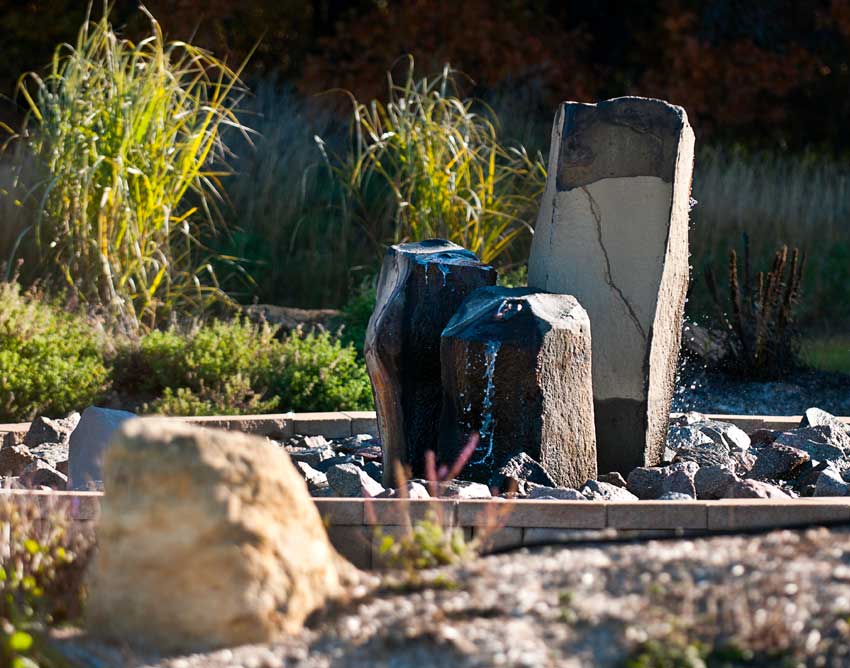 Contemporary Water Features
MT Carpenter Landscape creates beautiful contemporary water features. We are always looking for new materials and clients who are will to push the limits on traditional water feature design. The water feature below was crafted from material in our shop and installed on location.